"To the red country and part of the gray country of Oklahoma,
the last rains came gently, and they did not cut the scarred earth…
The clouds appeared, and went away, and in a while they did not try any more. The weeds grew darker green to protect themselves, and they did not spread any more. The surface of the earth crusted, a thin hard crust, and as the sky became pale, pink in the red country and white in the gray country….

The wind grew stronger, whisked under stones, carried up straws and old leaves, and even little clods, marking its course as it sailed across the fields. The air and the sky darkened and through them the sun shone redline and there was a raw sting in the air… " 
Grapes of Wrath, John Steinbeck

DeLoss McGraw
Flight Into California
Hand colored etching
Ed. 25/100
11 1/4" x 9"
Signed and Unframed
CONTACT GALLERY FOR PRICING AND PURCHASE
Additional Information & Dimensions

11 1/4" x 9"

This piece is from McGraw's 'Hard Travel' , a collection of woodcuts and lithographs by the artist reflecting on writing from John Steinbeck, Woody Guthrie, Grady Harp, Gary Soto, Arthur Miller, William Shakespeare, and The Bible.

The artist is in major collections, including the Metropolitan Museum, Harvard University; Bodleian Collection of Oxford University in England, among many others, and has exhibited world wide.
Need It Fast?

Orders are processed and shipped within 3 - 10 business days, unless items designate a longer availability time or an item is unexpectedly out of stock.

If you require your order by a specific date and time, please contact customerservice@rhballard.com before ordering. Stock can vary during high volume sale times and holiday periods.

Expedited delivery is available. Contact customerservice@rhballard.com.

R. H. Ballard ships all orders fully insured via standard ground through UPS or USPS, throughout the United States only.

Shipping Charges:

Flat shipping rate of $10.95 on orders UNDER $98.00.

Free Shipping on orders OVER $98.00 in the continental United States *exclusions apply for "free shipping" and are listed below:


*Some over-sized, fragile, or heavy items require additional shipping costs. Items that are over-sized, fragile, or heavy will not apply to free shipping: Artwork, Lamps, Trays, Recycled Metal Owls & African Masks, Turkish Dough Bowls, Ceramic Vases/Bowls/Trays, Furniture, Large Glass Items, Extra Long or Large, Heavy Platters, etc., are examples. Estimated shipping and handling costs will appear during checkout and are dependent on your location.

 

 
Share
View full details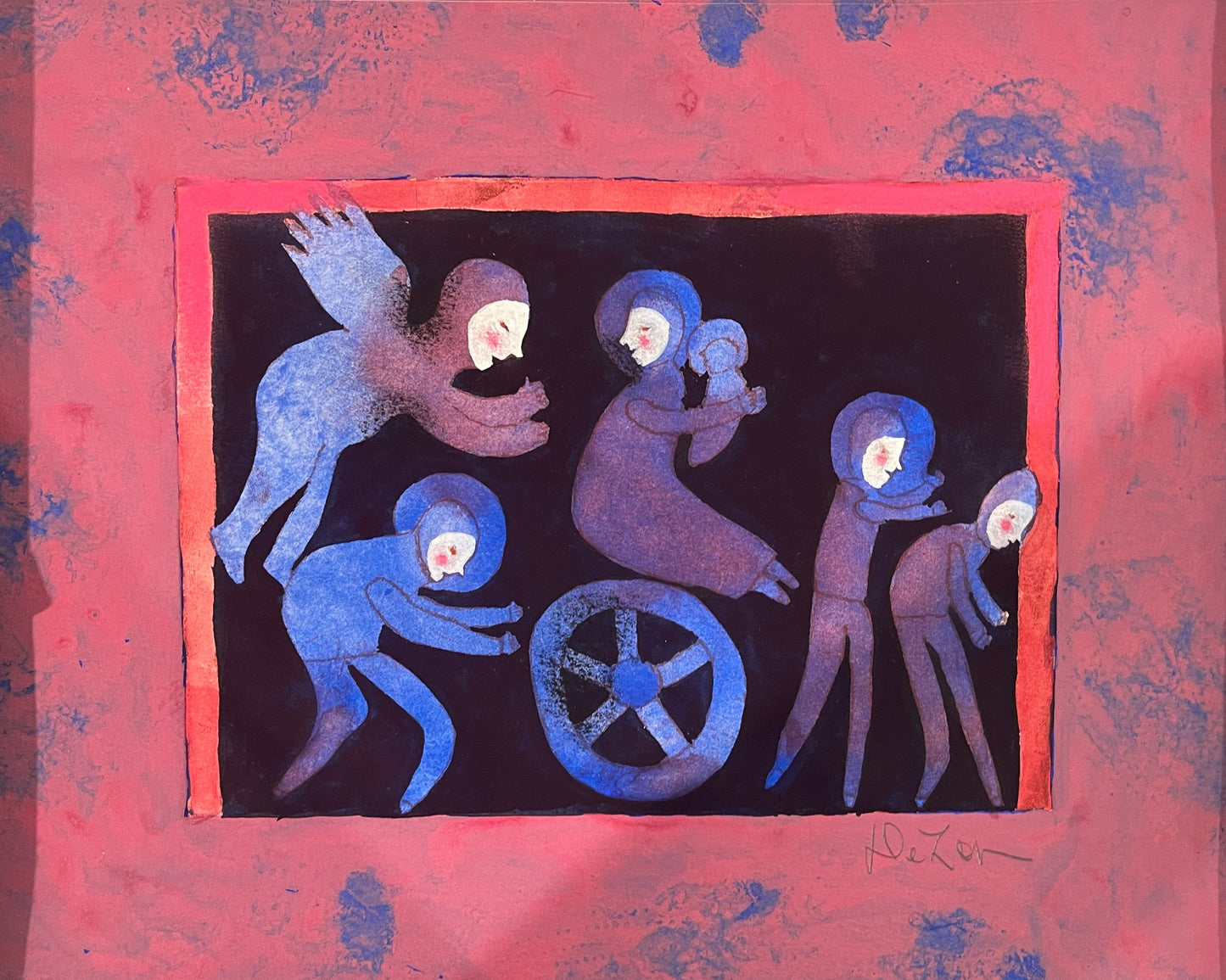 Contact, Hours
HOURS OF OPERATION:
WEDNESDAY - MONDAY: 10:00 AM - 6:00 PM
CLOSED TUESDAYS
307 Main Street, PO Box 412
Washington, VA 22747
Phone: 540-675-1411
Email:  customerservice@rhballard.com
Please make sure to include which artwork piece (the title) you are interested in when filling out the contact form. We will respond as soon as possible. For a faster response time, utilize our 'chat with us' button.